CANINE ENRICHMENT SEMINAR
Let's enrich our dogs lives!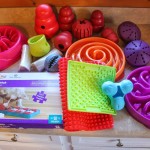 Is your dog bored? High energy? Can't tire them out? Destructive? Young puppy?
Then this canine enrichment seminar is for you!
Topics covered:
Understanding how to work a dogs mind
Using a dogs natural abilities and they will love you for it!
Enrichment toys
Cheap enrichment toys you can make at home!
Games and enrichment activities
Detection and scavenging games
Scent games
Watch some dogs participate in new games you can go home a teach your dogs
Have a go!
Raffle to draw so bring some $$, this will fundraise for enrichment toys for the dogs in kennels at K9 Rescue.
Don't bring your dogs but there will be some demonstration dogs attending
PLEASE note limited spaces available.
$30
$10 per second/third person from same family
Two qualified trainers with Lisa from Complete Canine Care assisting
Seminar Location: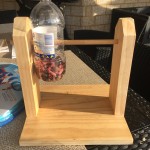 Mandurah South Veterinary Clinic:
Falcon Grove Shopping Centre, Shop 3/609 Old Coast Road, Falcon WA 6210
Next door to the Miami Bake House

Dates:
SATURDAY 24th of March 2018
Time: 5 pm start, finish approximately 6.30 pm.
Registration options to secure you place.
Credit card payment: CLICK HERE
Bank Transfer: Please EMAIL with the following details and you will receive the BT details and reference number:
Full Name and Phone Number, date of seminar
For more information please contact Debbie 0439-359-601 or EMAIL